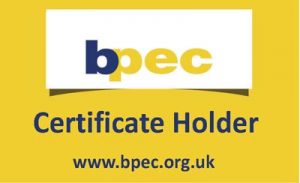 Certificate in Warm Water Underfloor Heating Installer
Last week, Ian was off to BPEC services Ltd in Derby. The British Plumbing Employers Council offer quality training courses within our industry and this particular course was to assess Ian in warm water underfloor heating installation. Training was held over two days with a final assessment and we are pleased to say Ian passed with flying colours!  Ian was also pleased as he was treated to a few pints and a lovely dinner – thanks to James Hargreaves plumbers merchants for hosting.
If you do have any questions about underfloor heating in your home or business or you'd like us to quote for some work, please just give Ian a call on 07717504947. We operate in most locations across Lancashire and Cumbria for underfloor heating and plumbing services.